Rent Our self-drive barging vacations on the canals of France and Europe. No Experience Required

Your specialist since 2002 for the rental of boats without a license on the canals of France, Europe and Canada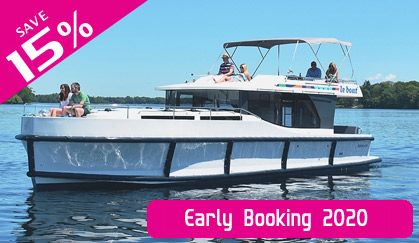 Schedule your stay in advance and enjoy many benefits in 2019!
Sales are now open to everyone with a special discount of up to 20%.
Control of the destination and departure dates.
The possibility to choose the boat that interests you
A choice of cheaper plane or train tickets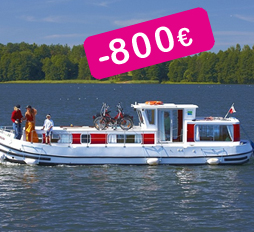 Find cheap stays for your trip on the canals of France or to other destinations. Book the trip of your dreams at a low price now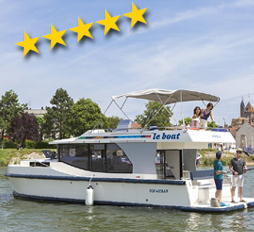 Explore the inland waterways in 5 star comfort onboard our Premier fleet of cruisers.
The most beautiful destinations on the canals
Our Suggested Cruising Routes
Our
Canada
cruising season begins May 2018.
From/to our base of
Smiths Falls
, for a week, a short break or a long break, you will be sure to find the cruising route that will suit you. We are suggesting the following ones, but you can also design your own itinerary.
Breathtaking Big Rideau Lake
Enjoy the beautiful scenery of the mighty Big Rideau Lake. Located just
Marano
lagoon. This is a hospitable land where the local tradtions are still linked to those of the sea-faring culture of Venice. If you navigate along the Veneta Coast, you will follow the "Chioggia-Trieste", an ancient waterway created by the 'Serenissima' when they were at their most powerful. From fishermen's huts to the
PERSONALIZED ASSISTANCE: no additional cost for a reservation in a few clicks
Specialist since 2002
More than 30,000 customers have already gone on canal cruises.
Booking center
We group together for you the major Boating Holiday companies
Quality & Price
We compare and offer you the best rates and conditions available